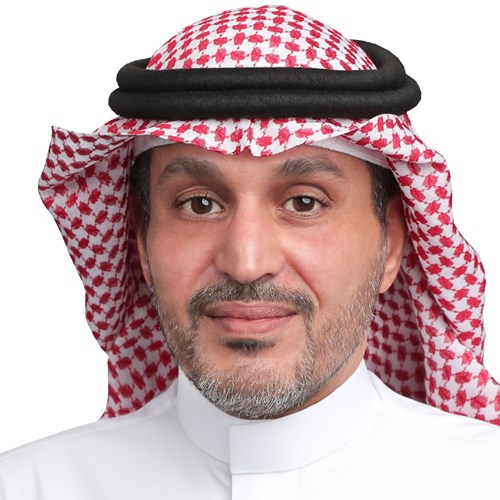 Eng. Mansour K. Al-Harbi
Executive Vice President - Business Division
Eng. Mansour Al-Harbi is the Executive Vice President of Business and one of the company's pioneers. His history in the company spans almost thirty years in various sectors, mainly at the Defense and Aerospace Business Unit and his leadership has had a significant contribution to the company's success.
Eng. Al-Harbi's rich experience is based on the diversity of tasks entrusted to him, as he was assigned with engineering tasks as well as program management, integrated logistics support management, and business development in the defense and aerospace industry, and his efforts culminated in assuming the position of Executive Vice President of Business, which he currently holds.
In his current position as Executive Vice President of Business he is responsible for all business units' activities (Defense & Aerospace, Communications and IT, Security and Energy), as well as the organization, management, direction, and implementation of Business Units' marketing and development strategies to achieve the company's strategic and financial objectives.
He also leads identifying, evaluating, and implementing new business opportunities, managing business development, negotiations, program management, contract management, and pricing departments. In addition, he is responsible
for developing and managing the company's business plan.
Previously, he has served as Vice President of Project Management from 2015 to 2017 and was the Senior Vice President of the Defense and Aerospace Unit from 2017 to 2021. After graduating in 1992, Al-Harbi joined AEC as a Project Support Engineer and has had an illustrious career rising through the ranks within the organization.
Eng. Al-Harbi received his Bachelor's degree in Electrical Engineering from King Saud University in 1992 and completed the Management Acceleration Program from the world-renowned INSEAD Business School. Eng. Al-Harbi served as a Board Member at Advanced Electronics Support Services Company Limited (AESSCO), a subsidiary of AEC. He is currently the Chairman of the board at Advanced Arabian Simulation Company (AASC)