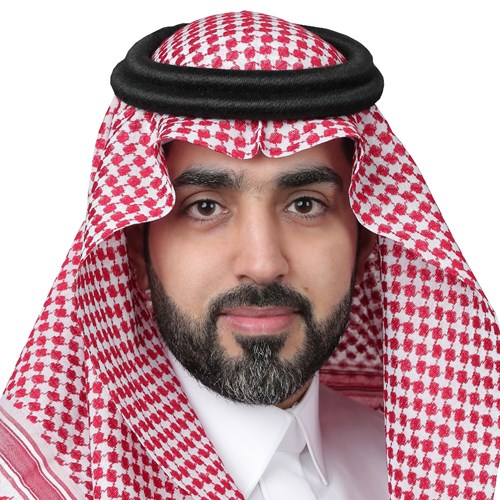 Eng. Abdullah K. Al-Gadi
Executive Vice President - Shared Services & Corporate Affairs
Mr. Abdullah Khalid Al-Gadi is a senior management executive with over fifteen years of progressive experience in leadership roles across multiple functions including Corporate Affairs, Engineering, Shared Services, Human Resources and Corporate Strategy with a valuable combination of Senior Management experience and hands-on knowledge of Cybersecurity, Healthcare, Defense, Energy, Utilities and ICT functional areas.
Mr. Al-Gadi is currently the Executive Vice President of Shared Services and Corporate Affairs at AEC since 2019 and reports to the Chief Executive Officer; responsible for Corporate Strategy, Human Resources, Corporate Legal, Marketing & Corporate Communications and Facilities & Industrial Security departments and is leading and overseeing corporate objectives, resource allocation and overall KPI's achievement for the division.
Mr. Al-Gadi was previously the Senior Vice President of Human Resources from late 2018 to 2019 where he was responsible to cultivate a unified, value-based culture aligned with company environment and brand by developing and enhancing various HR programs, learning & development and employee relations, resource allocation, KPIs and budgets and implementation of Saudi Arabia's Vision 2030 localization goals. During this tenure, he won the LinkedIn Best Learning Culture Award in Middle East and North Africa in 2019.
Mr. Al-Gadi was also the Vice President of Engineering Services in early 2018 where he was managing and developing strategic capabilities & enablers across the different Engineering Services sections including strategic planning, product design, quality assurance and problem resolution.
Mr. Al-Gadi served as Senior Manager for ICT at AEC from 2012 to 2018 leading ICT programs delivery, building technical capabilities, developing and overseeing the annual strategic plans and as IT Governance Lead from 2008 to 2012 leading the definition and improvement of processes and procedures, CMMI-L3 implementation, audits, inspections and reviews.
Mr. Al-Gadi joined AEC as Software Engineer in 2006 and has had an illustrious career rising through the ranks within the organization.
Mr. Al-Gadi is currently a Board Member of Advanced Electronics Support Services Company (AESSCO), Riyadh Technical College and Digital Technical College for Females.
Mr. Al-Gadi has a Bachelor Degree in Computer Science from King Saud University in Riyadh, Saudi Arabia, earned in 2006. He has also attended several other technical and management courses during his career such as INSEAD, Harvard Kennedy School, GCC Board Directors Institute in addition to several other technical and management courses throughout his career.
@Abdullah_AlGadi  | @abdullahalgadi